Custom Picture Framing & Art Installation

We come to you! We are a complete custom picture framing service that comes to you. You do not have to go to the picture framer… the picture framer will come to you.  What better place to design picture framing treatments than in the place where the artwork will be displayed. You will be able to choose from a wide selection of mouldings and a full range of mat board colors.
Here's how we work: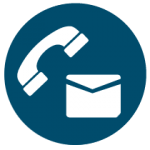 Contact Us
Give us a call (804-744-6490) email or fill out the form to the right. Once you get in touch with us, we'll set up an appointment with you and visit you at your location.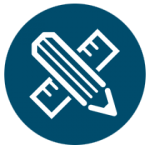 Design Your Frame
You'll choose the materials for your frame in the comfort of your own home. We'll give you a price quote. If you're happy with the price, we'll take your artwork back to the studio to be framed.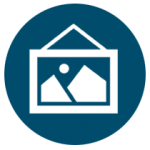 Framing & Hanging
Within 10 days, we'll complete the picture frame, schedule a delivery time with you and install the final piece in your home.
Residential Framing


Are you interested in hanging up a family portrait, a classic painting, or your child's artwork or sports jersey? We'll visit you at your home to help you choose the right frame, then return within 10 days and install your product for free. We also offer additional installation services if you need help installing a fixture, decoration, or wall hanging. Whatever you need, we'll help you furnish your home with the perfect decor. More info & residential examples

Corporate Framing


Looking for a way to add tasteful decor to your office without breaking your budget? We can frame and install pictures for your location, as well as handle large framing projects with 100 pieces or more. If you're currently working with an interior designer, we can work with them to help you reach your vision. We even offer moving services for companies  relocating to a new  work space. Throughout the process, our employees are polite, professional, and eager to match our custom picture frames to your specifications. More info & corporate examples

Conservation Framing


At Custom Framing Made Simple, we understand the importance of having a sturdy, long-lasting frame that ensures that you can enjoy your product for years to come. For these reasons, we stock acid-free mats, safe mounting techniques, and conservation glass that filters out 99% of ultraviolet light. Our conservation materials can be slightly more expensive, but the additional protection is well worth the investment.
Specialty Framing


In addition to the traditional art and photography, we can frame a wide range of items, including (but not limited to):
Sports jerseys
Bulletin boards
Wall safes
Shadow boxes
Flat-screen TVs
Mirrors
Memorabillia
Flags
canvas stretching
Needlework
Diplomas and certificates
Awards
Plaques