Custom Framing
When you need custom picture framing, you want a company with the knowledge, experience, and expertise to give you a professionally-framed product that can turn an ordinary picture into a work of art. At Custom Framing Made Simple, we're proud to offer some of the best picture framing services in the Richmond, Virginia area, with a trained staff that can help you select the perfect frame to complement your work. And unlike other custom framing companies, you don't have to visit our location to place an order–we'll come to you so we can help you choose a frame that perfectly matches your decor. You'll be able to see how the finished product will look in your home, making it easier than ever to choose the right frame for your picture.
We Come to You–Not the Other Way Around

When you get in touch with us, we'll visit you at your location to help you choose the right custom picture frames for your products. There are a lot of factors that can influence the appearance of your frame, including lighting and the surrounding decor. In other words, you might buy a frame at the studio, then realize when you get home that it's not quite the color you expected. And if you've never seen the frame displayed in your home before, you might find that it doesn't quite match the decor!
For these reasons, we're happy to meet you wherever you are–not the other way around. You'll browse our frames and decide what works best for you,  plus you'll see what the frame looks like in your natural lighting. The lighting in your home (both sunlight and electric) could influence a frame's appearance and is the light that your artwork will be exposed to. By designing the frame in it's natural setting you can rest easily knowing that you're getting exactly what you paid for.
Here's how we work: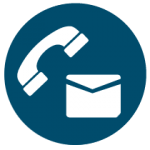 Contact Us
Give us a call (804-744-6490) email or fill out the form to the right. Once you get in touch with us, we'll set up an appointment with you and visit you at your location.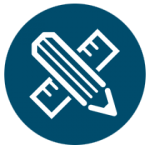 Design Your Frame
You'll choose the materials for your frame in the comfort of your own home. We'll give you a price quote. If you're happy with the price, we'll take your artwork back to the studio to be framed.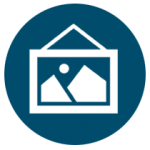 Framing & Hanging
Within 10 days, we'll complete the picture frame, schedule a delivery time with you and install the final piece in your home.
Our Framing Services
At Custom Framing Made Simple, we offer a wide range of picture framing services to ensure that you find exactly what you're looking for. We understand that no two jobs are alike, meaning that we work hard to give you specialized service that's tailored to your needs. Here's the services that we offer at our studio:

Residential Framing


Are you interested in hanging up a family portrait, a classic painting, or your child's artwork or sports jersey? We'll visit you at your home to help you choose the right frame, then return within 10 days and install your product for free. We also offer additional installation services if you need help installing a fixture, decoration, or wall hanging. Whatever you need, we'll help you furnish your home with the perfect decor. More info & residential examples

Corporate Framing


Looking for a way to add tasteful decor to your office without breaking your budget? We can frame and install pictures for your location, as well as handle large framing projects with 100 pieces or more. If you're currently working with an interior designer, we can work with them to help you reach your vision. We even offer moving services for companies  relocating to a new  work space. Throughout the process, our employees are polite, professional, and eager to match our custom picture frames to your specifications. More info & corporate examples

Conservation Framing


At Custom Framing Made Simple, we understand the importance of having a sturdy, long-lasting frame that ensures that you can enjoy your product for years to come. For these reasons, we stock acid-free mats, safe mounting techniques, and conservation glass that filters out 99% of ultraviolet light. Our conservation materials can be slightly more expensive, but the additional protection is well worth the investment.
Specialty Framing


In addition to the traditional art and photography, we can frame a wide range of items, including (but not limited to):
Sports jerseys
Bulletin boards
Wall safes
Shadow boxes
Flat-screen TVs
Mirrors
Memorabillia
Flags
canvas stretching
Needlework
Diplomas and certificates
Awards
Plaques
Looking for Expert Custom Picture Framing?
If you're looking for an expert company that builds custom picture frames, get in touch with us today by giving us a call or requesting a free quote on our website. Our picture framing services are among the best in the Richmond, Virginia area, with a trained team of experts that can help you get exactly what you're looking for. Contact us today and see how our custom picture framing services can work for you.