Staff
Custom Framing Made Simple is owned and operated by Susan M. Koechlein and Richard F. Koechlein.
CFMS is a "Small, Woman and Minority (SWAM) business and a certified Micro Business by the Virginia Department of Small Business and Supplier Diversity (VSBSD)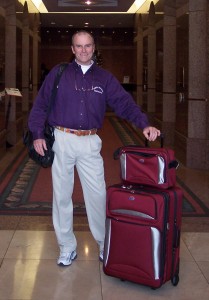 Richard Koechlein has been custom picture framing since 1978.  He started Custom Framing Made Simple in October, 1995.  "I wanted to make custom picture framing simple for the client.  The best way to do that was to GO TO THEM.  Once I discovered how well my philosophy was received, the businesses name just flowed…Custom Framing Made Simple"
Susan Koechlein handles new business ventures on both the corporate and retail side.  Susan is a natural for understanding the total flow of art and decor.   If you are unsure about your interior design, Susan can help you realize your vision.
It is with great pleasure that CFMS welcomes Bob Saintsing as the Master Framer (2012) for Custom Framing Made Simple.  Bob has been in the custom picture framing business since 2004 when he started South of Soho.    Bob is an excellent artisan who brings his many talents to the picture frame studio.  Bob  brings a steady, consistent and timely influence to CFMS.
John Koedel (an independent contractor) is a sales and design specialist.  John's expertise is designing picture framing treatments in both residential and corporate enviornments.  John has been with CFMS for 2 years.